PARTNERSHIP - A TRANSITIONAL RESIDENTIAL TREATMENT PROGRAM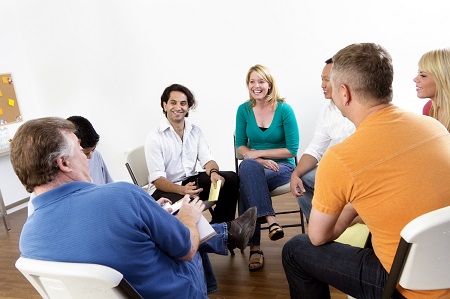 The Partnership Program is designed to meet the intensive service needs of individuals discharged into the community from New Jersey's state psychiatric hospitals. It is partnership between Bergen County based CBHCare and Morris County based Community Hope.
Highlights
Assists mentally ill consumers in their transition from hospitalization back into the community
A+ Level – 24 / 7 support and supervision in order for the consumer to remain stable in the community
Eight residential villas serving six consumers in each villa
Located on the grounds of Greystone Park Psychiatric Hospital
Details
Partnership's on-site inter-disciplinary team includes an on-site psychiatrist, primary care physician, an advance practice nurse; licensed social workers; mental health professionals; behavioral health counselors;  dietitian; benefits counselor; residence managers; co-occurring disorders specialist; art therapist; and home health aides.
Program specifics:
Individually tailored treatment plans
Intensive personal care services
Medication monitoring
Nutritional assessments
MICA services
Recreational outings
Family support and education
Transportation to medical appointments, day programs, and 12 Step Programs
Eligibility Criteria
Currently receiving care at one of New Jersey's State Psychiatric Hospitals (Greystone Park Psychiatric Hospital patients usually given priority admission)
Effected by Axis I psychiatric diagnosis (primary)
May also be effected by an addiction history