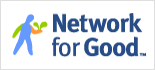 Make a Secure Donation to the CBHCare Foundation through Network for Good.
Now - more than ever - we are depending on you!
Board of Directors
Chair
Kevin Sincavage, L. Ross Wealth Management LLC
Treasurer
Joshua Chananie - CPA, SaxBST
Members
Mark Allen, EY Global
Christopher Burbach, Spencer Savings Bank
Richard Deluca, Expense Reduction Analysts
Patricia Motisi, Otis Graphics Inc.
Kyle Purcell, Mutual of America
Mary Reilly, Felician College
Peter Scerbo, Executive Director - CBHCare
Staff Liaisons
Ray Brush, Development Officer - CBHCare
Susan Devlin, Assoc. Executive Director - CBHCare