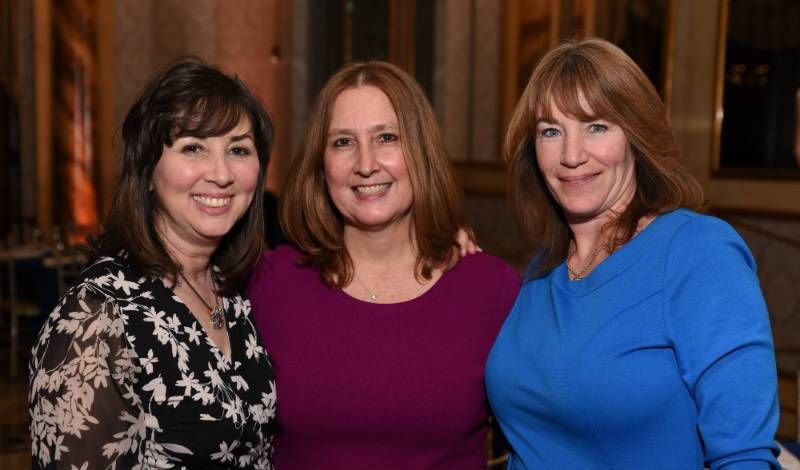 CBH Care, the North Jersey-based community mental and behavioral health service that provides assistance to some 200 outpatient consumers every day, and hundreds more individuals in group homes, has a brand new leadership team of three women, with a combined 87 years at CBH Care.
READ THE ARTICLE ON ROI-NJ.COM
Following the retirement of CBH Care's first Executive Director, Peter Scerbo, after 49 years, Scerbo's long-time collaborator and program manager Sue Devlin has been promoted to fill his shoes, effective February 1, 2019. Devlin, a Licensed Professional Counselor, MA, brings almost 30 years of experience within CBH Care's extended services, including time with the individuals in CBH Care -operated residences, and individuals in state hospitals.
"I worked with Pete Scerbo for about 20 of my 29 years at CBH Care, and I am thrilled for him and his family to enjoy retirement, knowing that CBH Care will continue to expand, and put our nearly 4,000 annual consumers' needs first," said Devlin. "As the program manager for the Intensive Family Support Services and then Director of Residential Services, I have worked to implement and coordinate county-wide education programs for individuals struggling with chronic mental illness, and their family and support systems, and want to make sure our programming matches the diverse needs of the thousands of people who trust us with supporting their mental wellness."
With Devlin's promotion, Andrea Hickey, BA, CSW and Cheryl Tormo, MSW, LCSW, will be assuming the responsibilities of Associate Executive Director. Hickey has been with CBH Care for 30 years and previously served as the Morris County Director of Residential Services. Tormo has been with CBH Care for 28 years and most recently works as the Director of Residential Services for Bergen County. They will bring to their new positions their experiences running daily and continuing programs for individuals of all ages, and various mental health struggles.
"Some of our consumers need our assistance to get through one rough patch in their lives, while other consumers, and their families, need continuing assistance for years, and that can be just as successful, in my mind, if it helps them prevent a dangerous cycle of mental health crises," said Andrea Hickey. "I feel very fortunate to work for a company that provides such great services as well as treating employees exceptionally well."
Hickey and Tormo will operate largely out of CBH Care's Hackensack office at 25 E. Salem St., but Tormo will also spend time at the Westwood facility that specializes in Urgent Care, where staff offers access to short term and recovery oriented crisis intervention and also provides stabilization services for individuals experiencing a mental health crisis.
CBH Care receives recommendations from private counselors to include New Jersey residents in their daily programs. Many consumers need transportation assistance to participate in partial care programs, which is provided through a large network of paid and volunteer coordinators.
"One of my goals as Associate Executive Director is to continue to make private practitioners, school counselors, and our mental health partners at the municipal, county, state and federal levels aware of our great programs, which range from animal and music therapy to career training and computer literacy," said Tormo.
CBH Care works with all consumers regardless of their income, and utilizes state assistance grants, medicaid, medicare, and charitable donations to assist low income consumers. This has enabled CBH Care to be on the cutting edge of mental health programming, including providing art therapy for consumers in their Adult Partial Care program in Hackensack, and Geriatric Partial Care program in Lyndhurst.
"Over a million New Jersey residents have experienced mental illness in their lifetimes, and our outpatient programs that they can participate in before or after work, during their lunch breaks, or throughout the day can help keep their lives on track," said Devlin.
Anyone experiencing a mental health crisis is encouraged to call CBH Care's Urgent Care Wellness Center at 201-957-1800. Individuals with unaddressed mental health needs can find the right programs for them by calling the confidential consultation number, 201-646-0195.