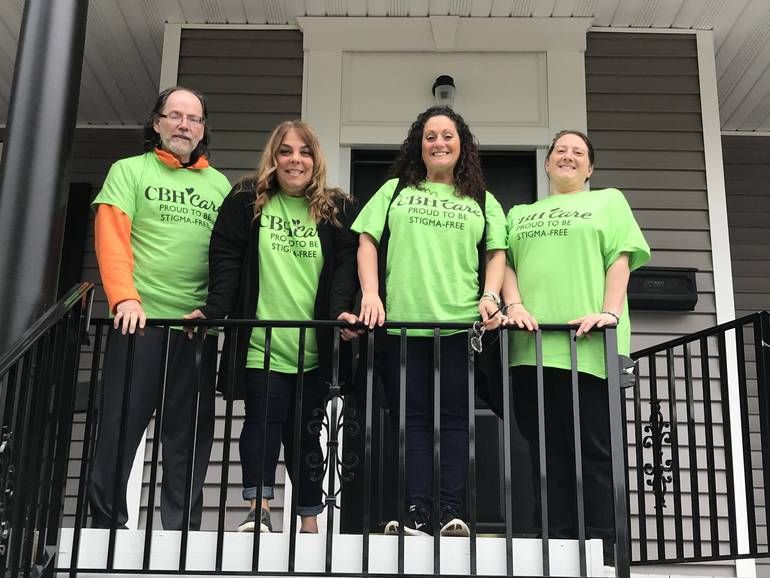 CBH Care, the North Jersey-based community mental and behavioral health service that provides assistance to hundreds of consumers every day, is observing Mental Health Awareness Month by distributing lime green t-shirts which bear an educational message. The non-profit printed 500 shirts which read "CBH Care Proud to Be Stigma-Free" for staff, and consumers to wear, especially during casual Fridays during the month of May.
"May is the time of year where mental health is most at the forefront of the public consciousness, but our consumers deal with mental and behavioral health disorders 12 months a year, and we are proud that they know our staff is here for them all 12," said CBH Care Executive Director Sue Devlin. "This month, our staff will be wearing our 'Stigma-Free' shirts to work on Fridays and reminding people to 'See the Person, Not the Illness,' because this is a mantra we all live by."
CBH Care is headquartered at 25 East Salem Street in Hackensack, and operates Bergen's County's Urgent Care Wellness and Support Center in Westwood, a second outpatient outpatient facility in Lyndhurst, a group home for children in Kearny. Their services include Adult Partial Care, Geriatric Partial Care, and Adolescent behavioral and mental healthcare programs. Their Hackensack facility has its own pharmacy on the main floor, which serves as a one-stop-shop for consumers to fill their prescriptions before or after participating in the therapy programs catered to their needs.
To schedule an appointment with any CBH Care program or get assistance with medical needs, residents are encouraged to call the confidential Access Center at 201-646-0195.