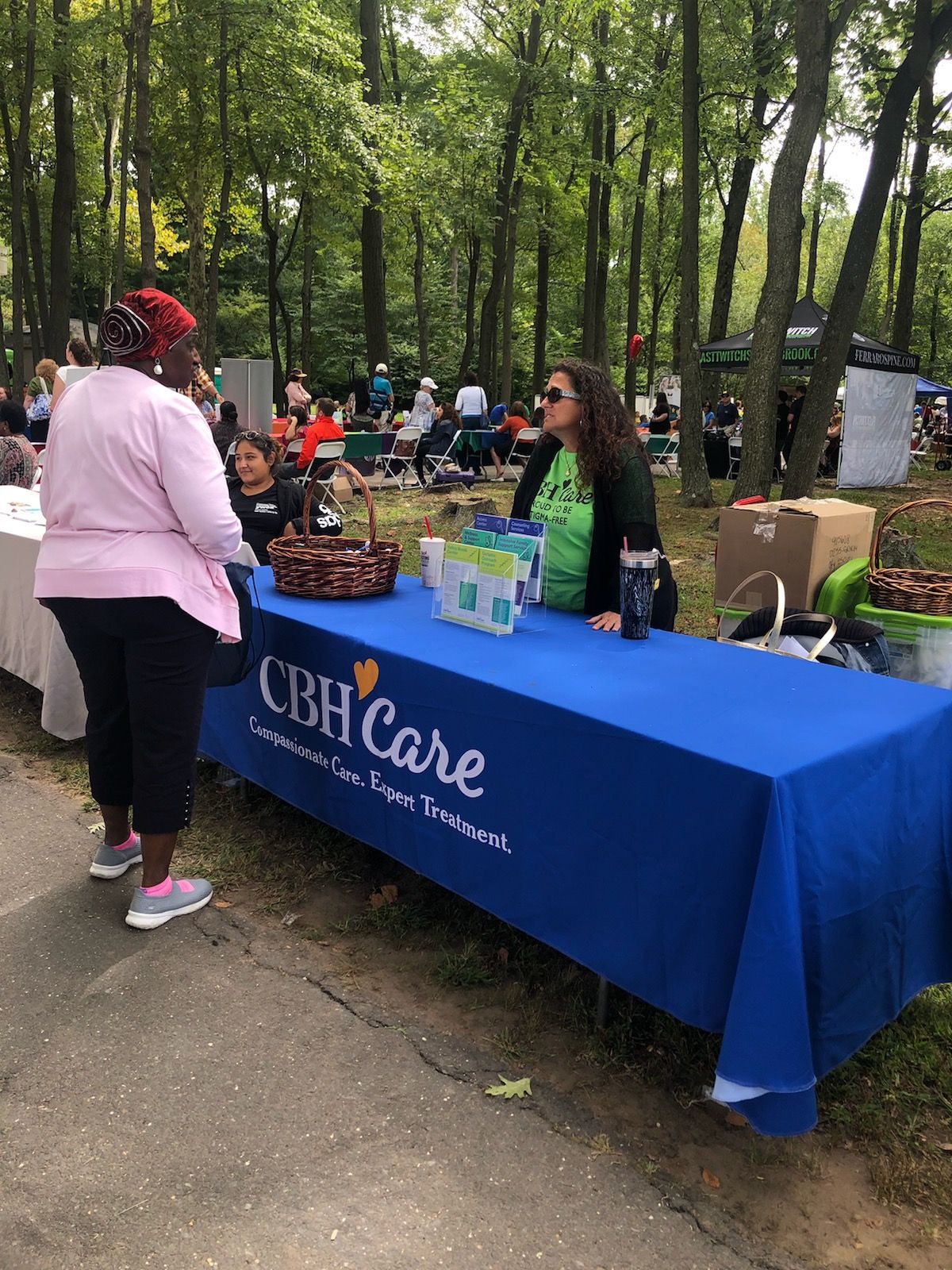 CBH Care, the Hackensack-based community mental and behavioral healthcare provider that aids over 4,000 consumers annually, attended the Bergen County Department of Human Services Annual Senior Picnic yesterday at Van Saun County Park, meeting with dozens of seniors. 
"We have attended the Annual Senior Citizens Picnic for years, and are always at community events where we can connect with residents," said CBH Care Executive Director Sue Devlin. "Seniors, in particular may not even be aware of the many programs available to them for free through MEDICARE and the Bergen County Division of Senior Services. A lot of the people who attend our geriatric programs, such as music therapy, have never sought mental and behavioral healthcare services, but immediately realize how these programs and skills can enhance their quality of life, and the important relationships in their lives."
CBH Care's Geriatric partial care Program meets days Monday - Friday 9:00am - 3:00pm, with flexible participation from 1 to 5 days/week, provides group and individual counseling, and includes hot lunch as well transportation, when needed. The program operates out of their facility at 516 Valley Brook Ave, Lyndhurst. Seniors interested in this program can learn more by calling 201-935-3322.