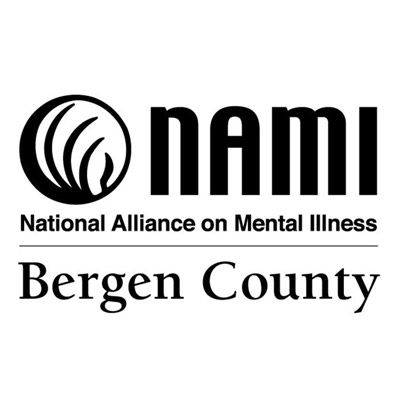 HACKENSACK, NJ -- CBH Care partnered once again this fall with NAMI Greater Bergen, the local affiliate of the National Alliance on Mental Illness, to provide Family-to-Family Education, a program for family members of adults diagnosed with a serious mental illness. The education program operates Mondays from 7:00-9:30pm out of CBH Care's Hackensack office at 25 East Salem St., Hackensack, beginning tonight, September 9 through December 2. The program also operates out Church of the Presentation, 271 W. Saddle River Road, Upper Saddle River on Wednesday nights from 7:00-9:30pm September 4 through November 20.
A leading provider of mental and behavioral healthcare services in North Jersey with out-patient programs, CBH Care recently tabled at the Bergen County Department of Human Services Division of Senior Services Annual Senior Citizens Picnic to share information about services available to them. CBH Care works with adults in addition to children, adolescents and senior citizens. 
CBH Care also administers the Bergen County Intensive Family Support Services (IFSS) Program, a county-wide support service for the families of adult relatives with mental illness. Funded by the New Jersey Division of Mental Health and Addiction Services, the program is based on the knowledge that family members often take an active role in caring for their loved one with a mental health condition. The IFSS/NAMI weekly support group for family members who are 18+ years old takes place on Thursday evenings from 7:00-9:00pm at Care Plus in Paramus located at 610 Valley Health Plaza. Additionally, the IFSS provides educational workshops, single family consultations, telephone support, referrals, advocacy and respite care at no cost to families.
"CBH Care has been a great help to individuals living with mental health conditions and their families for 50 years," said Lara Zucker, Program Coordinator of the IFSS and President of NAMI Greater Bergen. "CBH Care is a dedicated, respected provider of mental health treatment in our community, and as an agency, it has encouraged family involvement and partnerships with families and other community resources."  

CBH Care also recently trained Prevention Specialists with The Center for Alcohol and Drug Resources, a program of Paramus-based Children's Aid Family Services (CAFS) in the Nurtured Heart Approach. The employees that received the training are individuals who work with children, mostly in schools, and also provide community education. 
"The Nurtured Heart Approach is considered the standard bearer in child psychology. Our staff work with school children, who are at important points of their social development, and we are proud to collaborate with CBH Care, because they share our commitment to helping kids identify and cope with trauma, stress and other issues at a young age," said Ellen Elias, Senior Vice President, Prevention and Community Services at CAFS. 
To attend the Family-to-Family Education or learn more about the IFSS Program, both of which are free, Bergen County residents are encouraged to call Lara Zucker at 201-296-6011. To register for the Monday evening program at CBH Care's Hackensack facility, contact Malikah Lumumba at 646-529-9146. For the Wednesday evening program in Upper Saddle River, contact Peggy Whelahan at 201-785-9076.