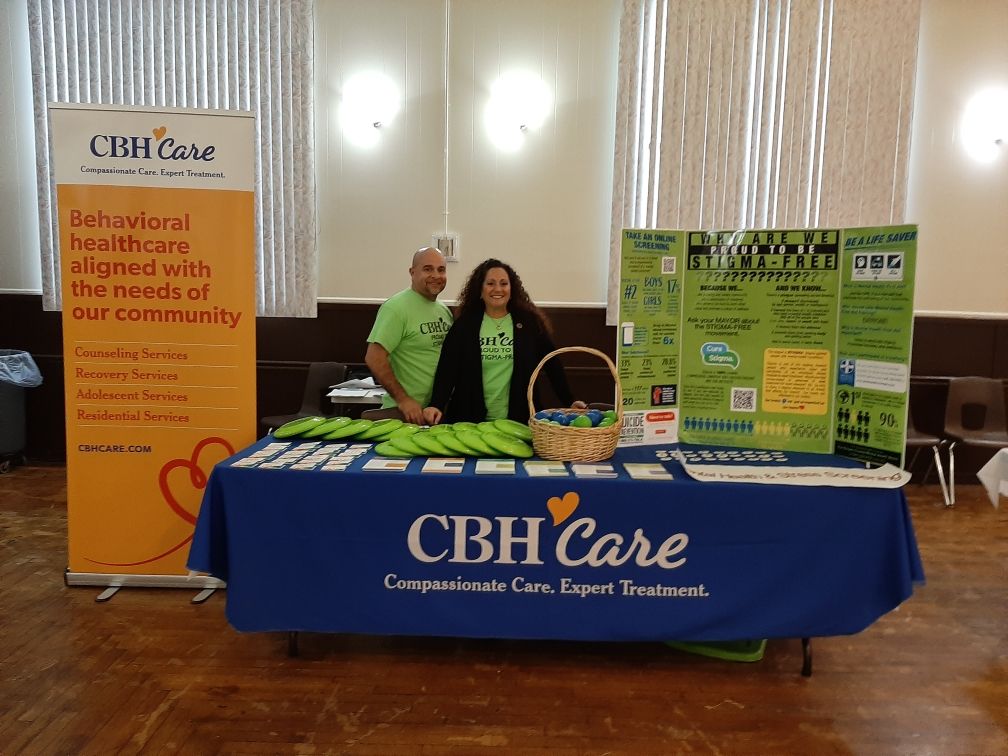 RIDGEFIELD PARK, NJ -- This Saturday morning, CBH Care leadership attended the 7th Annual Health Fair for Adults in Ridgefield Park, sharing valuable information with dozens of attendees about mental and behavioral health resources available to themselves and their families.
Other services offered by health vendors at the fair included screenings and exams for: Sun Damage, Bone Density, Podiatrist, Blood Glucose, Sleep Disorders, Exercise, Dentist, Nutritionist, Disabilities, Measurements: Height-Weight-BMI, Hearing, Vision, Pharmacist, Diabetes Risk and Blood Pressure. 
CBH Care offers out-patient services for adolescents, adults and seniors, as well as manages transitional living facilities for adolescents and adults.