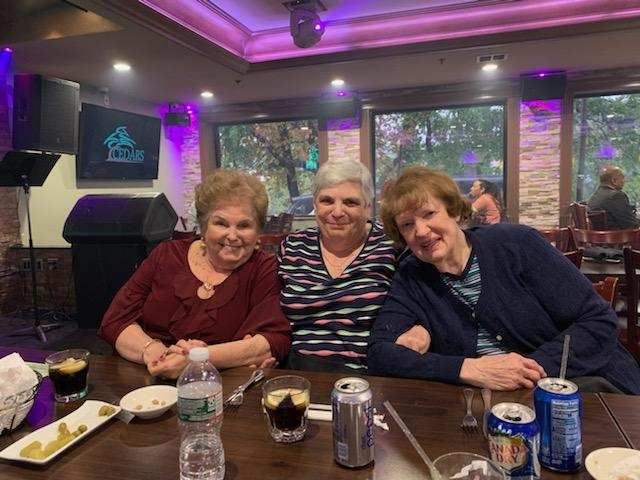 HACKENSACK, NJ-- CBH Care facilitates Intensive Family Support Services (IFSS) Coffee Talk Group for loved ones of people suffering from mental health issues. This group has met almost every Sunday for 13 years. These brunch meetings are facilitated by CBH Family Support Counselor Jenna Sherfer, and the group goes to different diners or restaurants every week.
"It is important to not create boundaries on treatment, especially when it comes to mental health," said CBH Family Support Counselor Jenna Sherfer. "That is why we notice how valuable informal meetings can be at neutral locations like a diner to continue making strides in mental health awareness and treatment. One frequent participant is a 96 year old whose son has been a part of the Bergen County mental health system for nearly 40 years. The participants have really become like family to one another." 
IFSS is a county-wide support service for families of adult relatives with mental illness. It is funded by the New Jersey Division of Mental Health and Addiction Services and the program is based on the knowledge that family members often take an active role in caring for their loved one with a mental health condition. CBH Care's Project Family support group meets 7:00-9:00pm Thursdays in the Conference room of Care Plus, 610 Valley Health Plaza, Paramus, NJ, which is a complementary piece to the informal Sunday brunch program. 
CBH Care's Family Education workshop, which is currently in one of its three yearly eight week session, meets Tuesday nights, from 7:00-9:00pm in room E218 of New Bridge Medical Center, through November 5. Topics include mental health, planning for the future, substance abuse, and other county services available. To attend, residents are encouraged to call Lara Zucker at 201-296-6011 or Jenna Sherfer at 201-646-0333. To join the Coffee Talk Group, contact Jenna Sherfer at 201-646-0333 or jgarran@cbhcare.com.