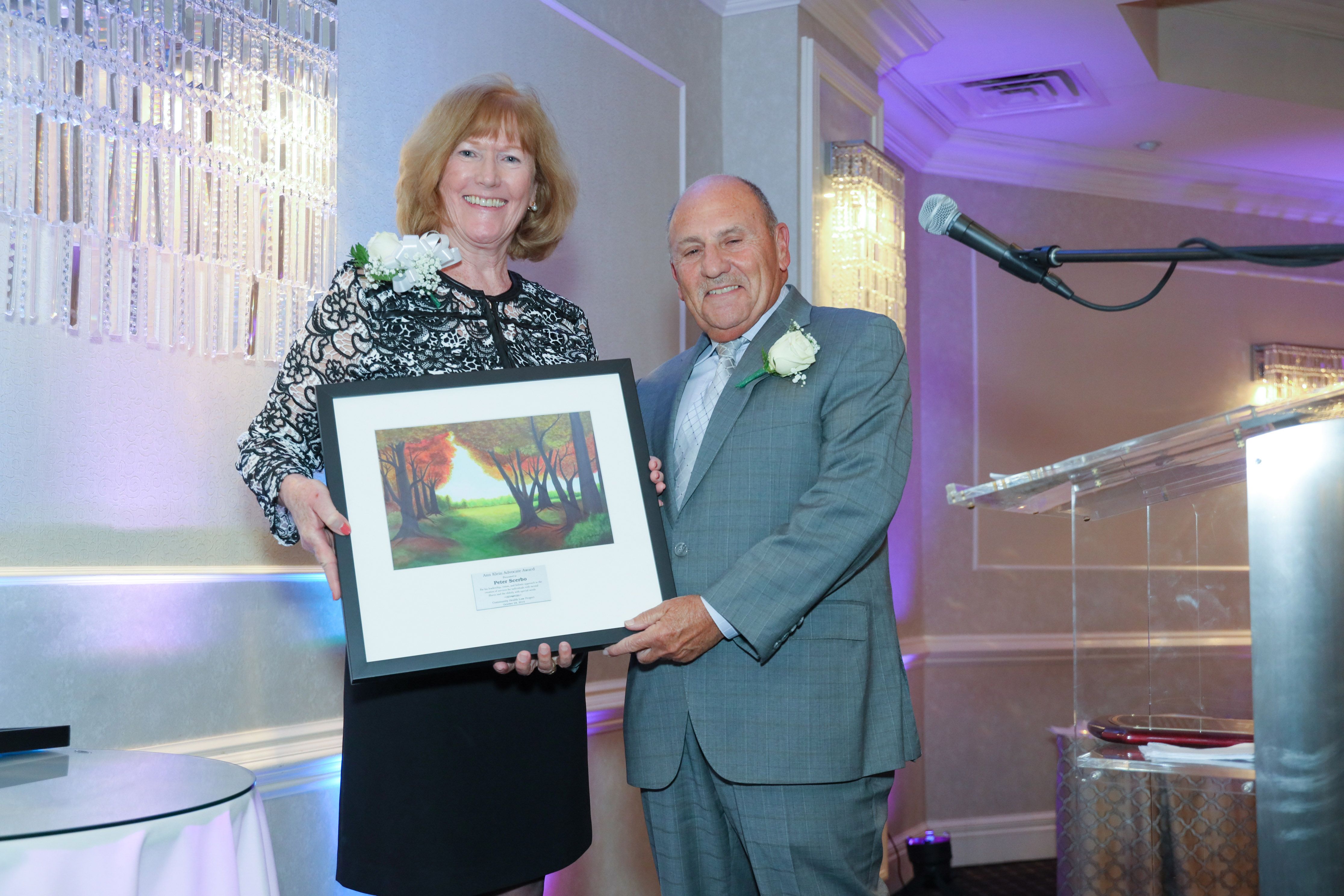 HACKENSACK, NJ -- Former CBH Care Executive Director Pete Scerbo was awarded the Ann Klein Advocates Award on Thursday evening for his 49 years of service as a social worker. The honor is awarded to those who have gone above and beyond in their service to improving people's lives who are living with mental health challenges. 
"I am so excited that Pete is being honored for his lifelong service in social work," said CBH Care Executive Director Sue Devlin. "Pete has spent his life helping others, working as the first CBH Care full time employee, helping countless consumers. His legacy will live on forever at CBH Care as we continue to serve 300 plus consumers a day." 
Pete retired as Executive Director in February following 49 years of service. Following his retirement, it was announced that an annual scholarship would be given to CBH Care consumers under the name of the Peter Scherbo Scholarship. 
The 32nd annual Ann Klein Awards were presented by Community Health Law Project. Founded in 1976, the non-profit's mission is to provide legal and advocacy services, training, education, and related activities to persons with disabilities and, in certain issues, to organizations representing their interests, with an emphasis on those most vulnerable and needy. Today, the Community Health Law Project provides legal representation and advocacy services to low-income people with disabilities throughout the state. Its staff of 57 operates out of regional offices in Bloomfield, Elizabeth, Trenton, Eatontown, and Collingswood, an administration office in South Orange, and satellite offices in Atlantic, Hudson, Ocean, and Burlington counties. 
Other honorees were Phillip Lubitz, Associate Director of NAMI, Miracle Project from Mayo Performing Arts Center, Gina Plotino, Vice President of Bergen County United Way, and Rabbi Dr. Francine Reibman, co-founder of the Children's Emergency Medical Fund, New Jersey. 
To donate to the Peter Scerbo Scholarship fund, call the CBH Care Development Office at 201-775-6335.