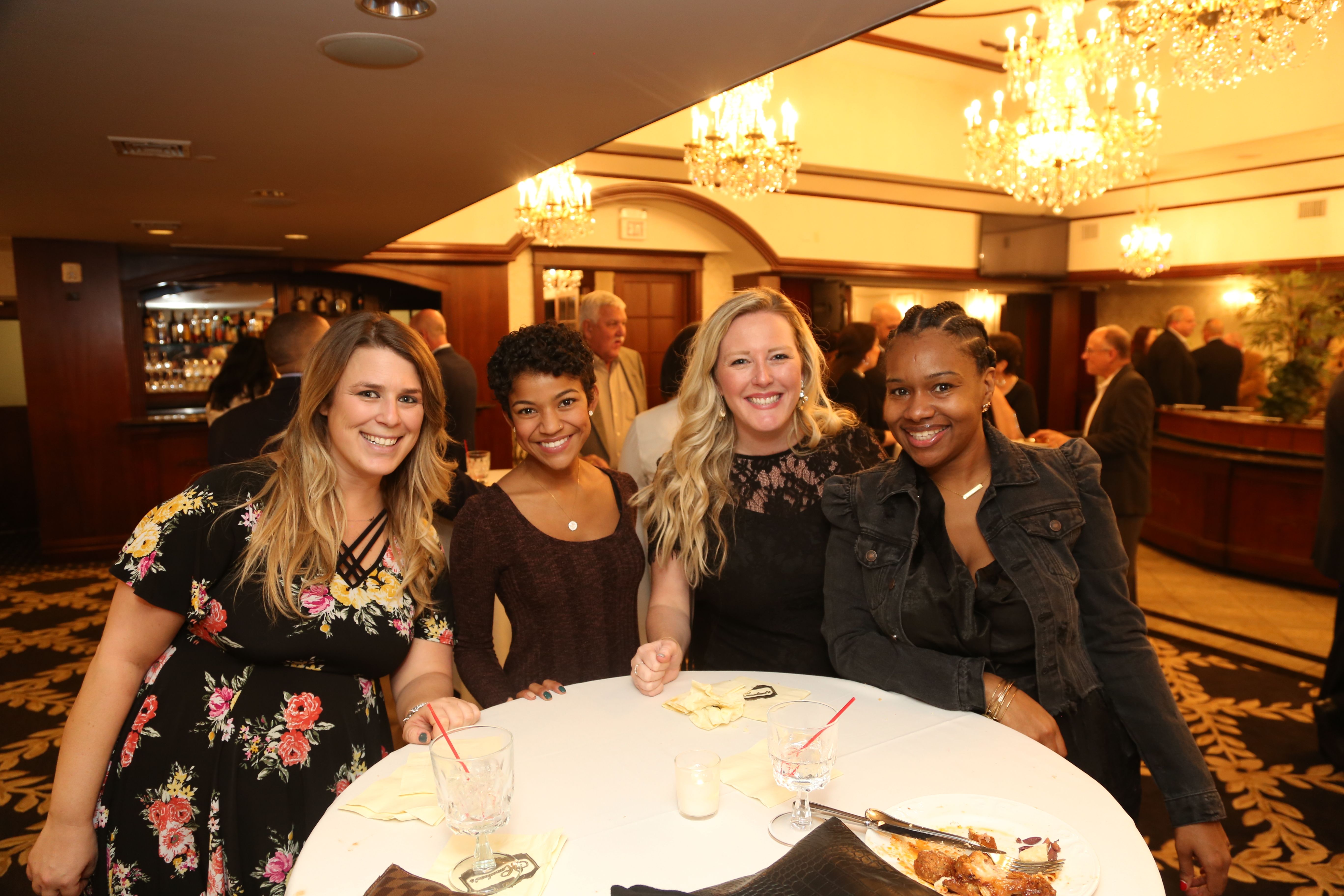 Last Thursday night, CBH Care celebrated 50 years of providing excellent mental and behavioral health care to North Jersey residents with a gala event at Macaluso's. A video honoring the mission of CBH Care was shown before awarded were presented to honorees Westwood Mayor John Birkner, the Tricia, Kurtis, and Silas Baker, of Attitudes in Reverse, and Patricia Motisi.
Patricia Motisi accepted the Distinguished Service Award on behalf of her whole family. Her father Joseph, was a founding member of the South Bergen Mental Health Center, which later became CBH Care, and served on its Board of Trustees for several decades. The Baker family, founders of Attitudes in Reverse received the Gabriel M. Ambrosio Mental Health Humanitarian Award on behalf of their organization, and Westwood Mayor John Birkner was given the Advocacy and Awareness Award. 
CBH Care operates its Mental Wellness and Support Center in Westwood, as a 24/7 resource for area-residents who are experiencing a mental health crisis and need assistance formulating a mental health care plan. 
"CBH Care has been a great partner in not only making Bergen County stigma-free, but providing valuable educational and treatment resources to individuals suffering from mental illness, and their families," said Westwood Mayor John Birkner. "CBH Care's Wellness Center is a great asset to our town and all of Bergen County. I have spoken with consumers who have experienced mental health crises, and through CBH Care staff interventions, made thorough plans to preserve their mental wellness, long-term. I appreciate their mission, and am humbled to accept this honor at their 50th anniversary gala."
The Wellness and Support Center, located at 569 Broadway in Westwood, offers access to short term and recovery oriented crisis intervention and also provides stabilization services for individuals experiencing a mental health crisis. It only admits patients 18 years and older with a diagnosable mental illness and psychiatric symptoms to a degree of severity that impacts daily functioning. The Wellness and Support Center staff help match these consumers with services to ensure they leave with a plan to manage their mental illness(es) and information about and access to outpatient services, provided by CBH Care or any other provider.
"Mayor Birkner has always been a great ally in promoting mental wellness, and we know how lucky we have been to have him in our corner all these years," said CBH Care Director of Development Nicole Chiarello. "We operate our facilities in Hackensack, Lyndhurst and Westwood, and our consumers take great pride in making contributions to these communities, and Mayor Birkner welcomed our consumers and staff into Westwood with open arms. The Bakers, and AIR, provide so many great resources to people throughout Northern New Jersey, and are amazing partners in so many shared initiatives, as are the Motisi Family, and while they do not do their work promoting mental wellness to get recognized, it is important that we single out these advocates who really make a difference in the lives of so many people, and help move conversations about mental wellness forward."
Attitudes In Reverse's (AIR's) mission is to create a community of understanding, kindness and empathy through mental health education and awareness. AIR's programs are wrapped in messages of understanding, empathy and kindness towards all. Breaking down stigma allows AIR to help identify youth who are at risk. Programs are also available for parents, teachers and all school staff. Certified AIR Dogs, therapy dogs, accompany all program presenters. 
Active throughout his community, Mayor Birkner has received the 2014 Pascack Valley Meals on Wheels Citizen of the Year Award, 2015 Hackensack Riverkeeper Excellence in Public Service Award, and the 2016 Dr. Harry Brandeis Memorial Community Service Award from the Community Resource Council, along with many other awards. Mayor Birkner created the Senior Citizen Advisory Board as an official borough committee paving the way for "Westwood for All Ages" programming and receiving recognition as one of only ten New Jersey Communities designated to be "Age Friendly" by the AARP. 
CBH Care programs outside of the Wellness and Support Center include Adult Partial Care and Geriatric Partial Care, which utilize traditional methods as well as pet therapy, music therapy, and medication to help individuals meet their mental health goals.
To schedule an appointment with any CBH Care program or get assistance with medical needs, residents are encouraged to call the CBH Care confidential Access Center at 201-646-0195.