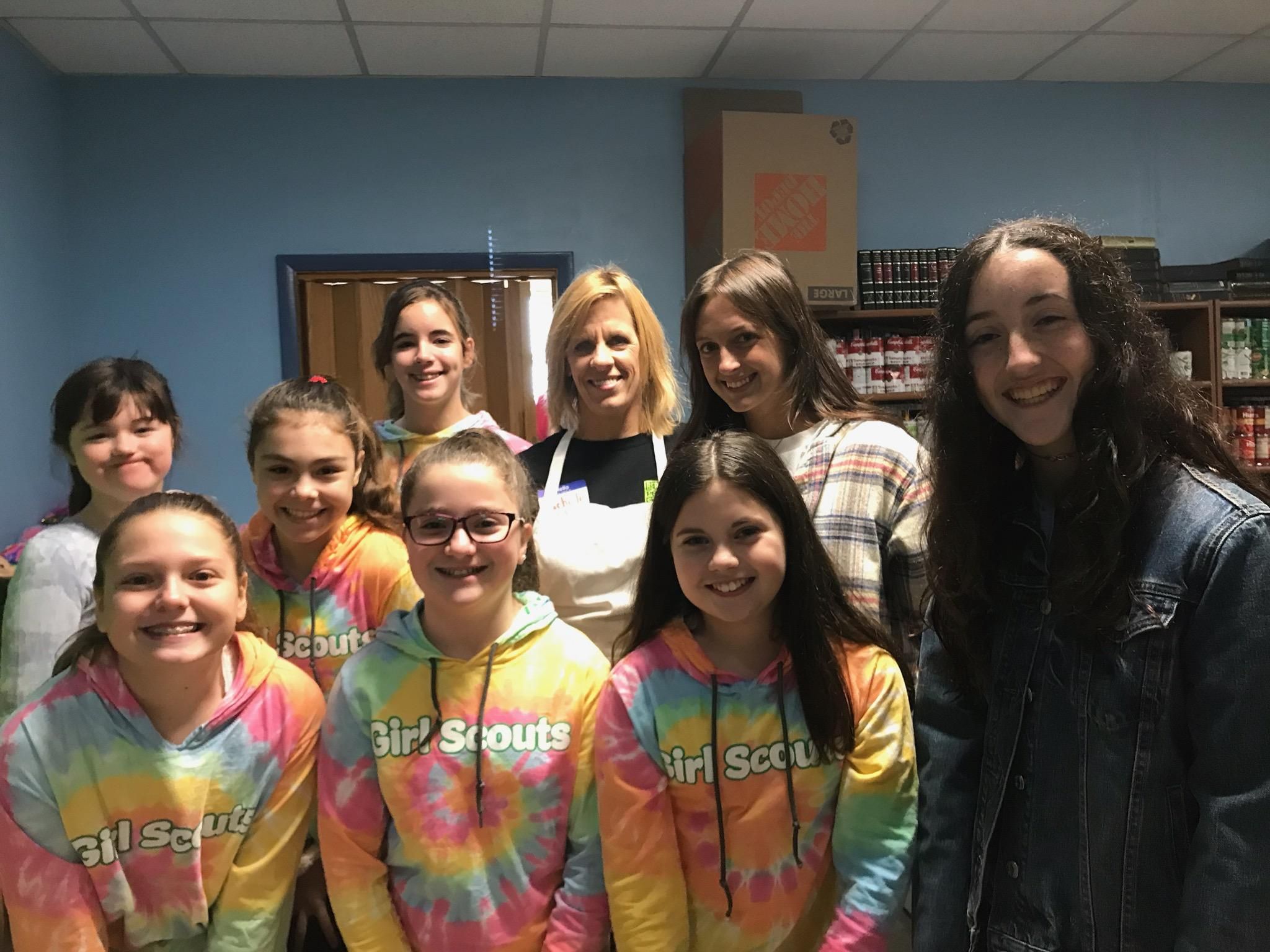 HACKENSACK, NJ -- Saturday night, CBH Care leadership joined an Oradell Girl Scout Troop in donating 15 bags of children and adults' clothing to the 30th Annual Community Service Dinner at Hackensack's Christ Episcopal Church. 
"My Girl Scouts are always looking for ways to help not only the Oradell community but our greater Bergen County. These hardworking scouts collected clothing from friends, neighbors, and classmates, and at CBH Care we collected clothing for the cause," said CBH Care Director of Development Nicole Chiarello, Troop Leader of Girl Scout Troop 5586. "CBH Care's consumers understand that not everyone has basic necessities that some of us take for granted, and that the holidays can be especially hard on those who are less fortunate. The Community Service Dinner is a Hackensack tradition, and the participating organizations do a great job of providing for members of our community."
The Community Service Dinner provided a hot meal to all in need. Other donations were made by Collaborative Support Programs of NJ, Mike's Deli and Catering, Glynnys Cobb Band, Anthony and Son Bakery, Friendship House, the Presbyterian Church of Norwood and the Hackensack Golf Club. River Dell High School held a donation drive, which collected many supplies which were distributed at the Caring Community Dinner. Anyone wishing to donate clothing for the greater-Hackensack community is encouraged to contact Kayla Loughlin at 551-265-5147.