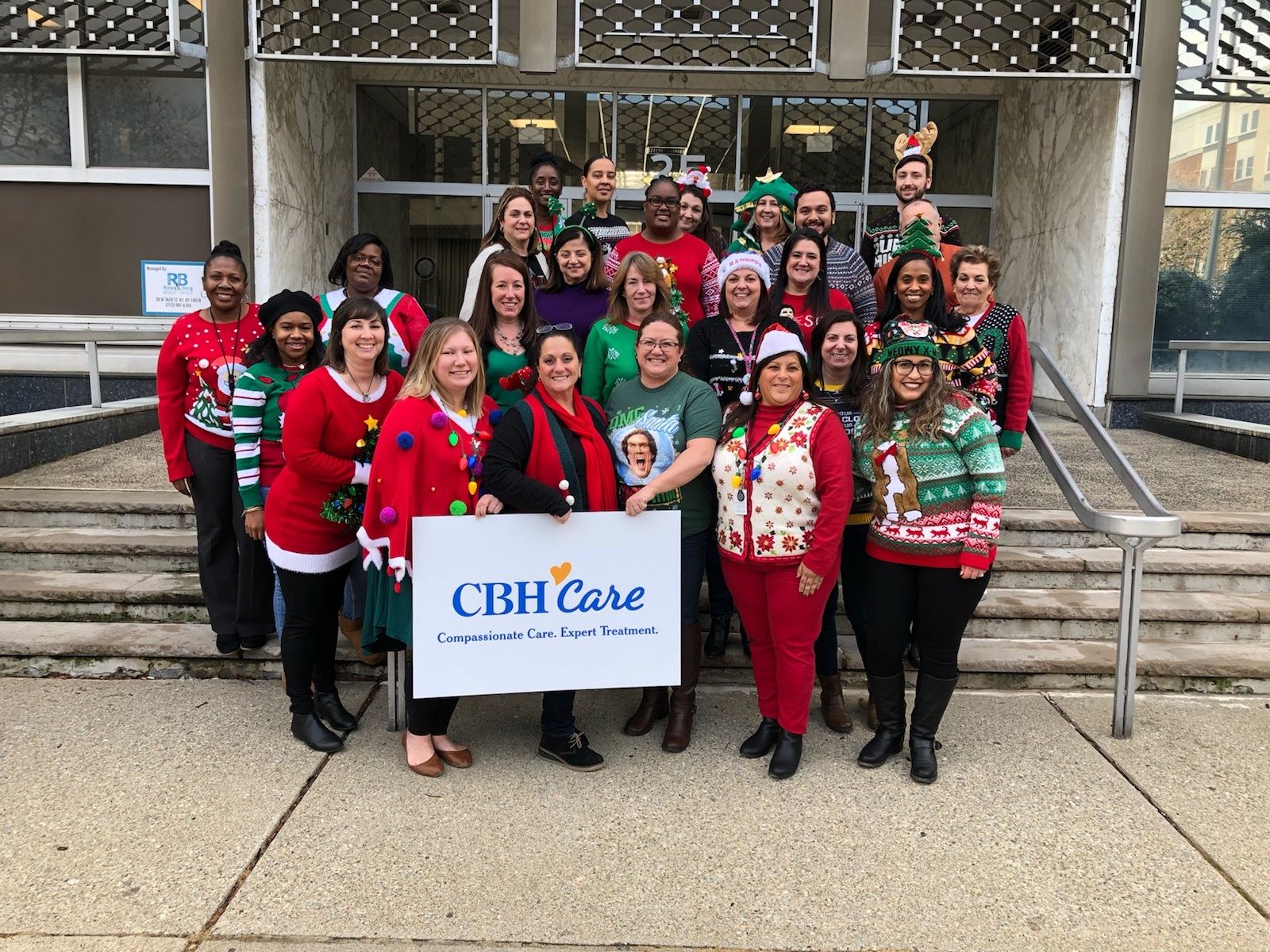 CBH Care, the North Jersey-based community mental and behavioral health service that provides assistance to hundreds of consumers every day, has been observing the holiday season with several charitable ventures, including partnering with the Meadowlands Chamber of Commerce to raise funds for various charities, and donating gift certificates to its adult, children, and senior consumers. Yesterday, CBH Care staff in their Hackensack office wore "ugly sweaters" and brought in cooking recipes, which are being compiled into a staff booklet. 
"Our staff works so hard year-round to provide necessary mental health services to our diverse consumers, and we couldn't operate as successfully as we do if not for the passion of our staff," said CBH Care Director of Development Nicole Chiarello. "Our holiday sweaters lighten the mood, and the compiled CBH Care family cookbook will allow us all to pool our recipes and spice up the holidays."
CBH Care is headquartered at 25 East Salem Street in Hackensack, and operates Bergen County's Urgent Care Wellness and Support Center in Westwood, a second outpatient outpatient facility in Lyndhurst, a group home for children in Kearny. Their services include Adult Partial Care, Geriatric Partial Care, and Adolescent behavioral and mental healthcare programs. Their Hackensack facility has its own pharmacy on the main floor, which serves as a one-stop-shop for consumers to fill their prescriptions before or after participating in the therapy programs catered to their needs. In May, which is Mental Health Awareness Month, CBH Care staff in all three locations frequently sported lime green "Stigma Free" t-shirts, purchased in bulk by CBH Care.
To schedule an appointment with any CBH Care program or get assistance with medical needs, residents are encouraged to call the confidential Access Center at 201-646-0195.