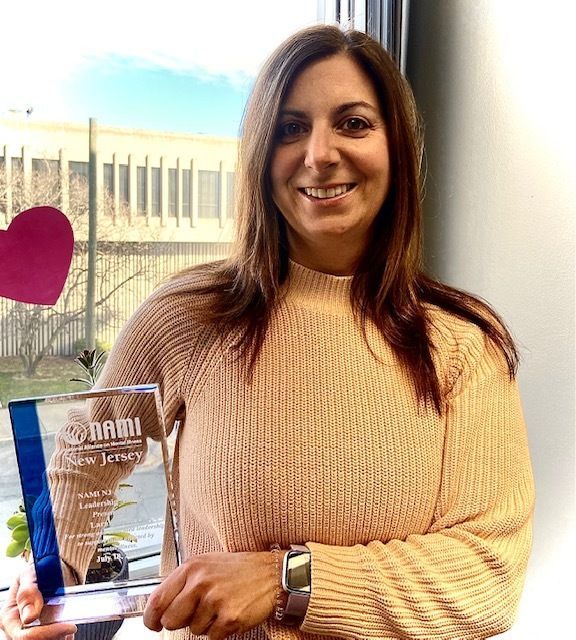 The National Alliance on Mental Illness (NAMI) recognized mental health advocate leaders while celebrating 35 years of support, education and advocacy in July. Lara Zucker, CBH Care's IFSS Program Coordinator and NAMI Bergen County President, received the Affiliate Leadership Award for her hard work and dedication to helping individuals and families with mental illness.
"It's recognition that is well-earned. Lara's dedication has not gone unnoticed and everyone she comes in contact with recognizes her devotion to the individuals and families she assists," noted Sue Devlin, CBH Care Executive Director.
The Affiliate Leadership Award is given to those mental health professionals who demonstrate dedication, inspiration, and who have made an impact on furthering NAMI NJ's mission and community service.
NAMI New Jersey (NAMI NJ) is a statewide non-profit organization dedicated to improving the lives of individuals and families affected by mental illness. Through education, support, advocacy and public awareness programs NAMI NJ fosters understanding about mental illness, confronts stigma often associated with mental disorders, advocates for public policies that benefit those affected by mental illness, and promotes research into the causes, treatment and recovery of mental health disorders.