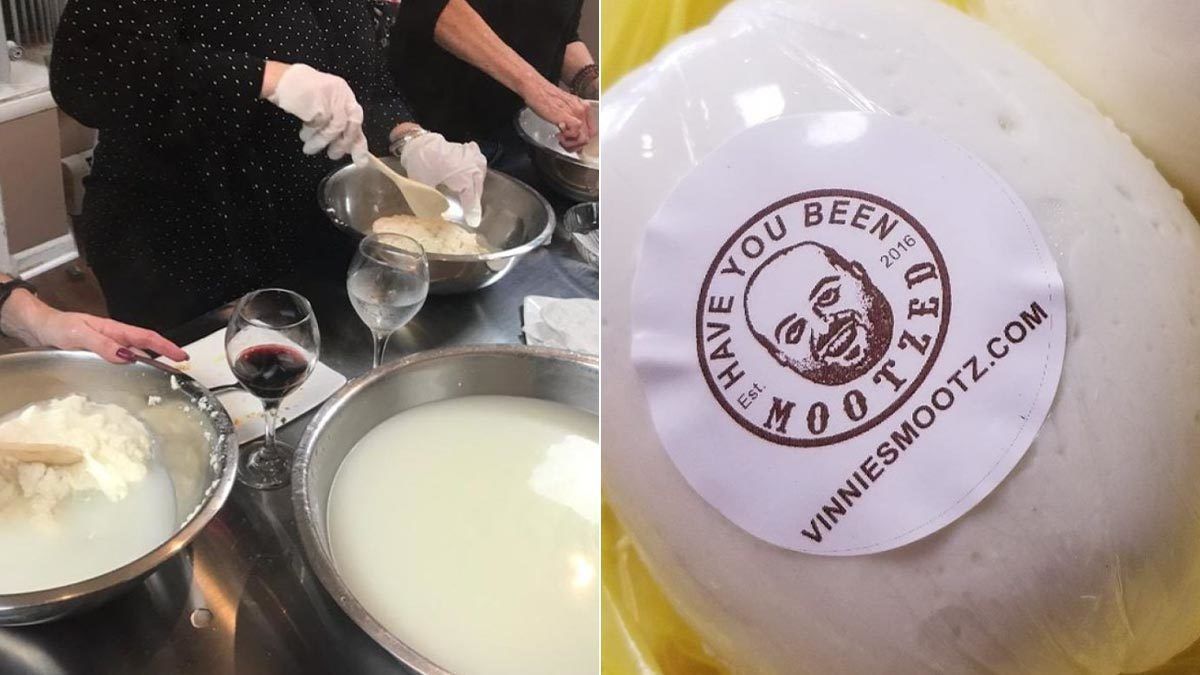 In December, over 40 CBH Care supporters joined together via Zoom to participate in a mozzarella making demonstration and virtual class to help raise funds for the organization. Led by Lyndhurst "Mootz Man" Vincent Morelli, the CBH Care participants tuned in to learn how to make their own mozzarella from the ingredients supplied in fundraising kits ordered through CBH Care.
Each kit included the necessary ingredients to make delicious fresh mozzarella from scratch, including salt, curd, a container and a wooden spoon. The only things participants needed to supply were water, and their sense of humor. "This was a super fun way to raise funds for the organization," said Susan Devlin, Executive Director of CBH Care. "Everyone enjoyed the demonstration and even more so the many laughs during the evening. It was a lot of fun."
Director of development, Nicole Chiarello, explained the need for not-for-profits like CBH Care to find creative ways to engage donors during COVID-19. "Like many not-for-profits, we've had to postpone our biggest fundraisers this year; events that are critically important to supporting our mission. The mootz making class was an example of thinking out of the box. It provided us with inspiration to create other types of fun events throughout the year that we can fold into our calendar even after we get back to a sense of normalcy."
Say Cheese! "Mootz Man" brings a Smile to CBH Care Supporters
For 90 minutes the "Mootz Man" took viewers step-by-step through the process, showing the rookie cheesemakers how to render mozzarella balls and braids. The bottom line was everyone had fun and most, if not all, came away with a delicious southern Italian delicacy that they could proudly serve their family and friends.
"The mozzarella party was a wonderful way for everyone to connect and have a lot of laughs while learning the secrets of cheese making from a master mozzarella showman," Denise Krieg, CBH Care board vice chair, said. "Who knew making cheese could be so much fun!"
Executive Director Sue Devlin expressed her gratitude for all who participated by coming together to make the event a great success. "We are forever grateful for the people and the organizations that help support CBH Care. Significant resources are needed to provide the high quality behavioral healthcare services that we offer the people of New Jersey. We're fortunate that so many appreciate the important work we do."
To help make an impact with your donation, click here.