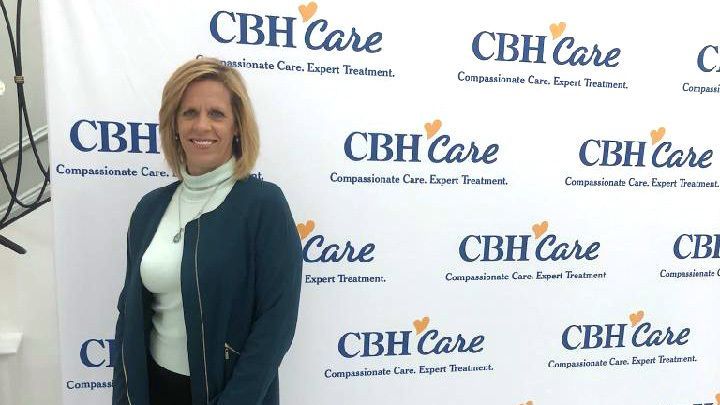 CBH Care is proud to announce that Michele Hart-Loughlin is the organization's new Director of Community Engagement and Special Projects. Ms. Hart-Loughlin's career in mental health services in Bergen County began in 1987, and her responsibilities and leadership have helped guide the way for individuals and organizations for many years since. Her roles within the Bergen County health department have been many and varied, however all have benefitted from her intense focus on improving mental health services for those in our area who are most in need.
"Michele is widely known throughout our service region as one of the true leadership voices in mental health services. We're extremely excited and thankful to be able to welcome her aboard," CBH Care Executive Director, Sue Devlin, MA, LPC, said.
Ms. Hart-Lockland's experience mirrors the growth of mental health services in Bergen County. Her roles have included:
Children's mental health planner
Health promotion outreach and education worker
Assistant mental health administrator
Bergen County Mental Health Board Administrator
Coordinator of the Bergen County Children's Interagency Coordinating Council
Finding her calling at an early age.
Ms. Hart-Loughlin found her life's calling as a child when accompanying her grandmother on visits to see her great aunt who suffered from paranoid schizophrenia. It didn't take long before she knew that she would dedicate her professional life to focusing on raising awareness of the disease of mental illness. Once in the field and making her career, this also meant making life better for people like her great aunt by developing programs that were desperately needed.
She has been instrumental in launching important initiatives and fostering essential partnerships in Bergen County, including:
Community Caring Project – dinners and clothing drives for people in need
World of Resources Speed Networking
May is Mental Health Month
Suicide Awareness and Prevention
Stigma-Free
Mental Health First Aid Corps and Training
"I'm elated to dedicate my energies to serving the public with respect, dignity and diligence," Ms. Hart-Loughlin said. "Working together with the excellent team at CBH Care, we can create the change that is needed to make life better for all who work, learn, play and live in Bergen County."