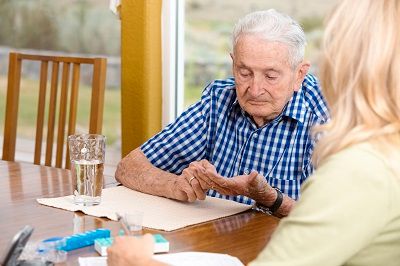 Geriatric Outreach Program provides in-home support to older Bergen County residents who are experiencing difficulties related to aging. This program is free; it is funded by Bergen County's Division of Senior Services.
Highlights
Increase awareness and understanding of mental illness

Identifying areas of daily life where support may be needed

Facilitate access to community-based treatment services

Increase knowledge regarding mental health, coping skills, symptom management

Reinforce the importance of medication management

Linkage to transportation is available on a very limited basis
Details
The Geriatric Outreach Program can mobilize experienced, helpful staff to help keep seniors healthy, safe, and independent. We assist older consumers and their families in accessing the most appropriate and affordable combination of community-based services that help seniors remain in their communities for as long as possible.
Program Specifics:
All consumers must be at least 50+ years old and a Bergen County resident

Initial assessments are completed by a licensed clinician

Development of psychiatric illness self-management skills

Problem-solving and coping strategies

Socialization and interpersonal skill development

Serving Central and Southern Bergen County

Monday – Friday 9:00 a.m. - 4:00 p.m.